COVID-19 & Long-Term Care
The Coronavirus Pandemic, or COVID-19, has caused a drastic change in the way that the Long-Term Care Ombudsman program continues to advocate for residents of nursing, adult care and family care facilities in North Carolina. As we continue to advocate for the highest quality of care and the rights of residents living in these facilities across our State, please continue to check our COVID-19 & Long Term Care Information page for updates regarding information, resources and legislation that will impact our long-term care residents. If you have any questions, please do not hesitate to contact our office.
What is an Ombudsman?
An Ombudsman is an advocate for Resident Rights and is responsible for investigation complaints made by, or on behalf of, nursing and adult care home residents. Ombudsmen work with residents, family members, concerned citizens, facilities, as well as public and private agencies to enhance the quality of care and quality of life for residents in long-term care facilities.
The North Carolina Ombudsman Program, as established by the Older American's Act, consists of individuals at the state and local levels. The Regional Long-term Care Ombudsman is located at the Albemarle Commission Area Agency on Aging.
---
What does an Ombudsman do?
Advocates for Resident's when their Rights have been violated or they are not receiving proper care or assistance
Investigates concerns from the residents of nursing and adult care homes, or from others on their behalf, as they relate to Resident Rights, services, and benefits. Complaints may be against facilities, government agencies, programs, or other services providers.
Mediates Disputes between long term care residents and facilities as well as private and government agencies on behalf of the residents.
Provides Technical Assistance to residents, families, and staff in areas including: care planning, family and resident councils, resident transfer and discharge, long term care placement, etc.
Promotes Elder Abuse Awareness within communities.
Monitors long term care facilities
Educates the public on long term care issues and promotes increased community involvement in long term care facilities.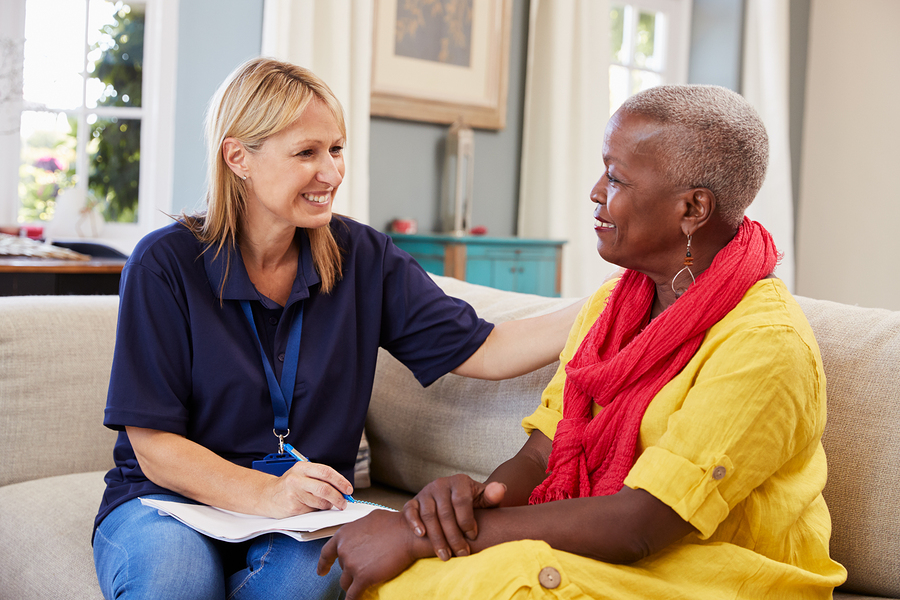 Albemarle Commission's Ombudsman Program – Region R – covers a 10 county region, which includes Camden, Chowan, Currituck, Dare, Gates, Hyde, Pasquotank, Perquimans, Tyrrell & Washington Counties. There are 25 nursing home, adult care home and family care homes in this region. For a list of these facilities and their contact information, click below:
Contact the Ombudsman
Melissa Hines
512 South Church Street
Hertford, NC 27944
Phone: (252) 404-7086

---
What Are Community Advisory Committees?
Community Advisory Committee (CAC) members for Nursing Homes and Adult Care Homes are trained volunteers who operate under the Regional Ombudsman. Committees are made up of local citizens who have an interest in the long-term care facilities in their communities. CACs were established by the North Carolina State Legislature (G.S. 131D-31 and G.S. 131E-128) to be volunteer, grassroots advocates for residents in long-term care facilities and serve Nursing Homes, Adult Care Homes, and Family Care Homes within their county.
CAC members are trained by the Regional Ombudsman, designated by the State Ombudsman, and appointed to their Committees by County Commissioners. Advisory Committee Members are required by North Carolina General Statutes to complete 36 hours of initial orientation and training prior to exercising any power under G.S. 131D-32.
Appointees must be 18 years or older and must reside in the county that they serve. They cannot have an immediate family member residing in or employed by the type of home that their committee covers, nor can they have a financial interest in a long-term care facility.
If you are interested in serving on the Community Advisory Committee in your county, please contact Melissa Hines at (252) 404-7086. You may also apply by filling out an application HERE.
---
Contact the CAC Program Coordinator
512 South Church Street
Hertford, NC  27944
Phone: (252) 404-7086