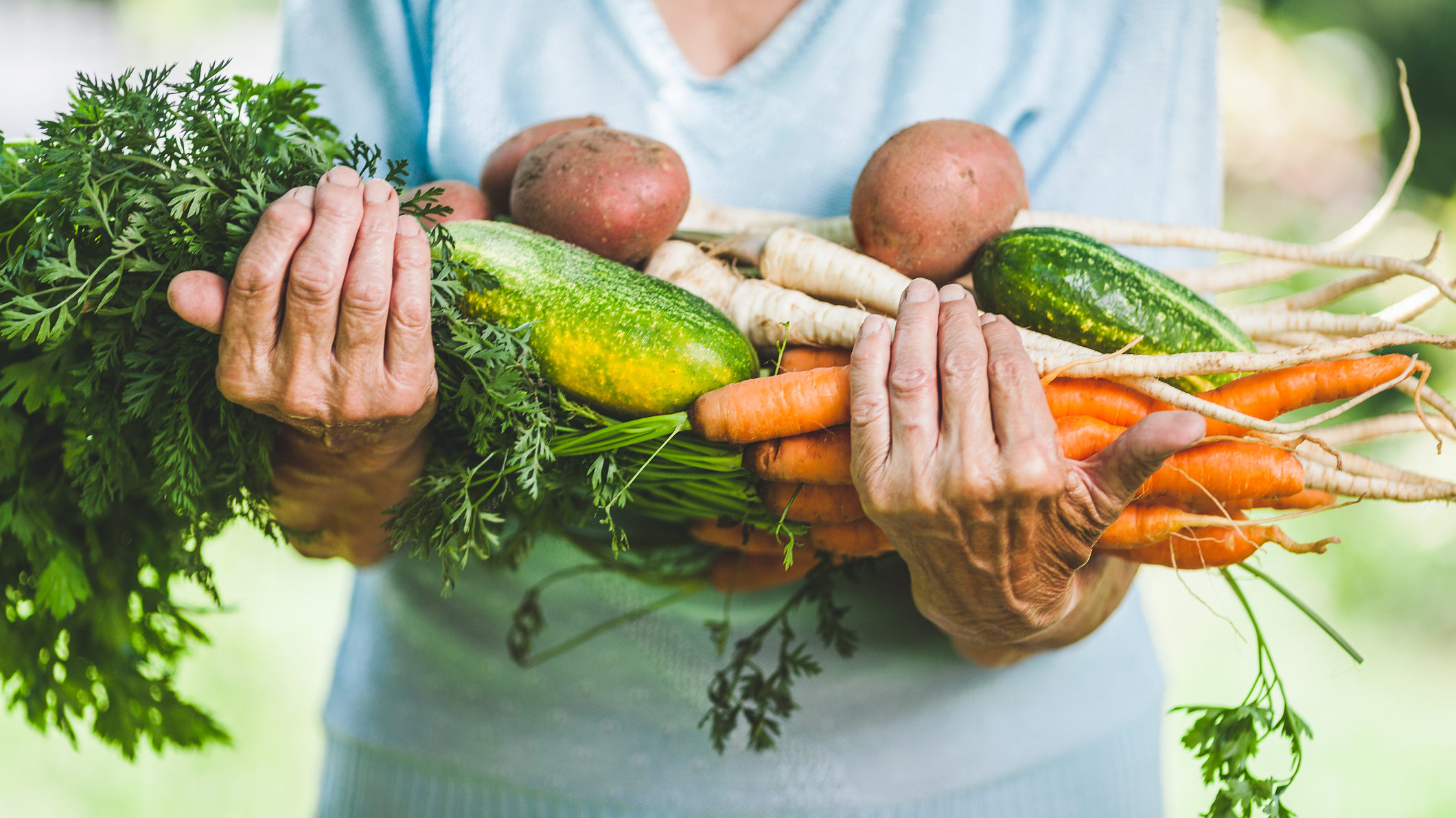 As a program of the Area Agency on Aging, the Senior Nutrition Program aims to enrich the lives of older adults by providing nutritious meals and services that promote dignity, well-being, and independence. Meals are prepared fresh daily by local caterers and are designed to provide 1/3 recommended dietary allowance for older adults.
Programs & Services
Congregate Meals
The Senior Nutrition Congregate Meal Program is designed for persons 60 years of age and older and their spouse (regardless of age).
Meals are served daily (Monday- Friday) at local senior centers, community centers and/ or subsidized housing units throughout the region. The purpose of this program is to promote the health and wellbeing of older adults by providing nutrition as well as opportunities for health education, social interaction and recreation.
For more information about local congregate meal programs contact your local senior center or the Senior Nutrition Program at 252-426-7093.
---
Home Delivered Program (Meals on Wheels)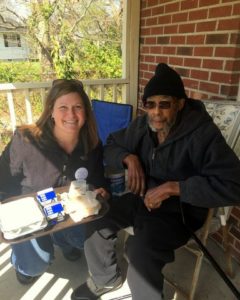 The Home Delivered Meal Program is designed for homebound older adults (60+) who are physically or mentally unable to obtain or prepare their own nutrition.
A noontime meal is delivered to over 350 homebound individuals daily (Monday-Friday) by a network of dedicated volunteers. The purpose of this program is to promote well being and independence which will allow our clients to remain independent and in their homes for as long as safely possible.
For more information about home delivered meals nutrition program, please call us at 252-426-5753.
---
More Than a Meal
Nutrition Services offers more than just a meal to their participants. Nutrition screening and nutrition education is offered by regional agencies. The Nutrition Program offers to link its seniors to other services such as food banks, food stamps, home repairs, transportation and other assistance programs
Freezer Meal Program
These meals are for those seniors who have been placed on the waiting list for home delivered meals and/or for those seniors where daily delivery is limited. We also serve frozen meals on Ocracoke Island and Knotts Island.
---
Ensure Program
Offered to clients who are receiving home delivered meals but are in need of additional nutrition.Two cans will equal one meal. Ensure may be used as a second meal per day or as weekend meals for frail older adults or clients determined to be at risk for malnutrition. Ensure may also be used for seniors with swallowing problems or people with illness-induced appetite problems. Permission from the doctor is required.
---
Shelf Stable/Emergency Meals
Shelf stable meals are provided during emergency inclement weather days such as tornadoes, hurricanes, and snow days.We also offer shelf stables meals for holidays when there is no delivery of hot food.
---
Blanket Program
Various organizations have donated blankets for seniors who are in need of extra warmth during the winter months. We also have hand crocheted afghans for seniors as well.
---
Senior Paws Pantry
We have partnered with Eastern Pet Company in Elizabeth City, North Carolina to provide pet food and pet food containers to our home bound clients who receive home delivered meals. This program allows our homebound clients to ensure their pets are feed and can remain in their homes. Having their pets with them helps many seniors combat isolation and depression.