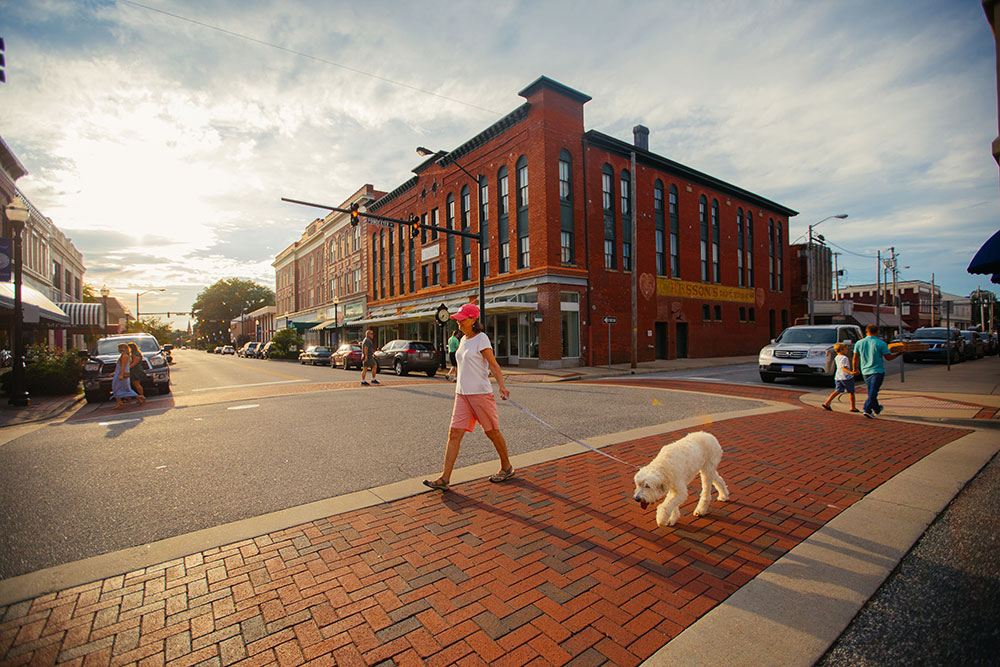 Originally inhabited by the Pasquotank Indians, Pasquotank County was formed out of the larger Albemarle Precinct in 1660, and established as its own county in 1668. The name Pasquotank is derived from the Indian word pask-e'-tan-ki, meaning "where the current divides or forks." Given that two rivers flank the county, the Pasquotank River and the Little River, the name is evidently appropriate.

Pasquotank has few towns and communities, but its county seat, Elizabeth City, is one of the most coveted small cities in the American Southeast. Combining a vast history, integrated economy, and diversified culture, Elizabeth City serves as the heartbeat of Pasquotank and neighboring Camden County. The other towns and communities in Pasquotank are Nixonton, Morgans Corner, and Weeksville.

A definitive characteristic regarding Pasquotank County revolves around the county's topography, and largely, its waterways. Situated on the northern portion of the Albemarle Sound and bordered by two rivers, Pasquotank County is an attractive destination for shipping, boating, fishing, diving, and a host of other water-related activities. The rivers also serve as hubs for transportation between Pasquotank, Camden, and Currituck County as part of the Intracoastal Waterway.